Microsoft Windows 11 Home – Lifetime License Key
Pour garantir la sécurité & de paiement sécurisé
Microsoft Windows 11 Home – Lifetime License Key
Description
MPN: KW9-00633
Windows 11 Home Edition License Key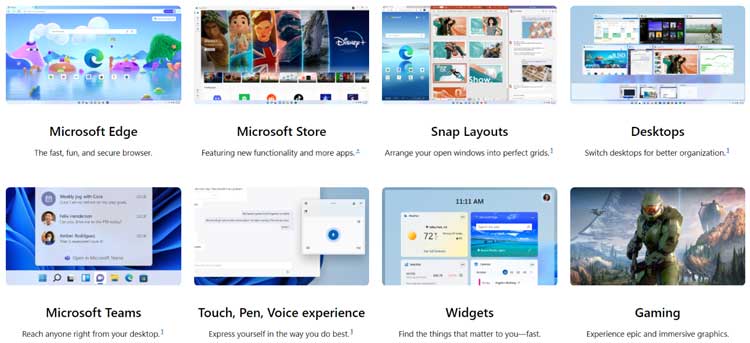 Windows 11 is a fundamentally fast and familiar desktop and portable operating system, upgrading from its predecessor in Windows 10,  allowing one to be safer and more secure, with it's endless features that allow you to be more creative and productive.
Language: Arabic, Bulgarian , Chinese (Simplified|Traditional), Croatian, Czech, Danish, Dutch, English (UK|USA), Estonian, Finnish, French, French, German, Greek, Hebrew, Hungarian, Italian, Japanese, Korean, Latvian, Lithuanian, Norwegian, Bokmål, Polish, Portuguese, Romanian, Russian, Serbian, Slovak, Slovenian, Spanish, Swedish, Thai, Turkish, Ukrainian
Publisher | Manufacturer | Developer: Microsoft
License: Global | Single Device | Home | Personal | Business | Commercial | Enterprise | Student
License Type: Permanent License – Perpetual – No subscription required. Fully Installed Desktop Application. No internet access required for use.
Validity: Lifetime | No Subscription Fee | No Annual Cost | No Monthly Charges | No Expiry | One Time Purchase | Reinstallable – permitted on same device | Saved to Motherboard's Bios upon redemption | 64 Bit License
Delivery: Digital E-Mail Delivery (You will receive your genuine product key, official download link, and installation instructions delivered digitally by email after purchase)
Installation / Redemption: Easy as 1,2,3
Download the Official Tool to Upgrade or create bootable installation media for Windows 11.
Install Microsoft Windows and keep your existing data or create a fresh clean install.
Activate using our license key with the official Microsoft Windows Activation Wizard on first use either online or via telephone.
Platform: 

Windows 11 Home delivers a refined, vastly improved vision for the future of computing with an operating system that's equally at home on portables and Desktop PC's yet full of endless experiences.
Windows 11 combines the best bits of old and new Windows features into a sleek cohesive package, while correcting nearly all of the missteps of previous Windows.
Get the new and vastly improved Windows experience with Windows 11 – You'll soon discover that it is not only familiar to previous Windows users but a vastly improved personalized experience that takes everything you already love about Windows to the very next level.
For a detailed overview of what Windows 11 Home is about check out the following link 
here
Windows 11 delivers an even better Start Menu, expanding the possibilities and bringing over your favorite apps by pinning so they're easily accessible. Not only does it make multitasking easier than ever; it interoperates well with the existing software and hardware you already have, allowing you to stay extra productive whenever you need to get to work.
Whether you want to work or play; Windows 11 interacts with your devices in the perfect way – Amazing apps like Windows Mail, Calendar, Music, Video, Maps, and more.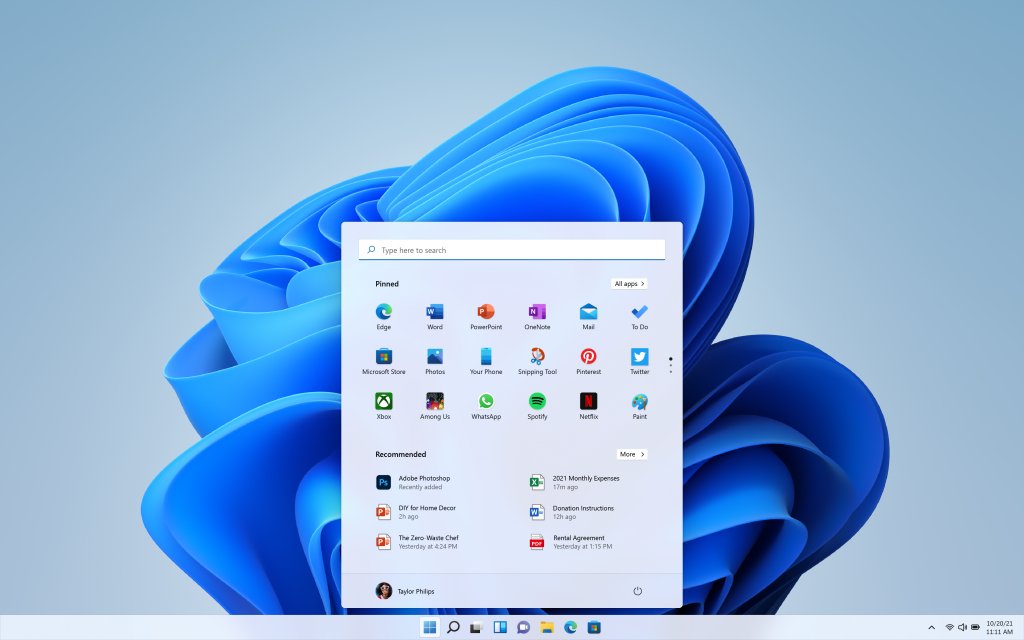 Summary of Features in Windows 11 Home Vs Professional (Pro)
If you want to see the major feature differences at a glance, here's a summary below.
Overall We would recommend professional over home due to the extra features as visible below:
| FEATURE(S) | WINDOWS 11 HOME | WINDOWS 11 PRO |
| --- | --- | --- |
| Setup a local account | No | Yes |
| Join Azure Active Directory | No | Yes |
| Hyper-V VM Supported | No | Yes |
| Windows Sandbox supported | No | Yes |
| Remote Desktop Service | Client only | Yes |
| Windows Hello | Yes | Yes |
| Device encryption | Yes | Yes |
| Firewall and network protection | Yes | Yes |
| Internet protection | Yes | Yes |
| Parental controls/protection | Yes | Yes |
| Windows Defender Antivirus Software | Yes | Yes |
| BitLocker device encryption | No | Yes |
| Windows Information Protection | No | Yes |
| Mobile Device Management (MDM) | No | Yes |
| Group Policy Support | No | Yes |
| Enterprise State Roaming | No | Yes |
| Assigned Access | No | Yes |
| Dynamic Provisioning | No | Yes |
| Windows Update for Business | No | Yes |
| Kiosk mode Support | No | Yes |
| Maximum RAM Supported | 128GB | 2TB |
| Maximum of CPUs Supported | 1 | 2 |
| Maximum CPU cores Supported | 64 | 128 |
Windows 11 includes all the features in Windows 10 and a whole lot more: 
FEATURES IN WINDOWS 11
WINDOWS 10
WINDOWS 11
Auto High Dynamic Range 
Producing a wider, highly vivid range of colors for a truly captivating visual experience
✅
Microsoft Teams
Easy collaboration and Business Collaboration to Call, chat, and make plans come to life all in 1 app
✅
✅
Chat from Microsoft Teams
Reach out to anyone (free) however you wish (call, chat, text, video) right from your taskbar.
✅
Desktop Groups
Switch between desktops and applications for greater organization of open windows.
✅
Direct Storage
Get faster load times and more detailed game worlds by allowing storage on your hard disk for faster loading
✅
Microsoft Store
Find most apps, movies, and tv shows you love
✅
✅
Photos 
The updated Photos app makes editing and viewing a whole lot eaier and more fun
✅
✅
Seamless Redocking 
Continue right where you left off previously when you plug/unplug from your external monitor for on the go
✅
Snap Assist
Snap Assist by Layouts and Groups, helping one arrange all open windows into perfect grids instantly
✅
✅
Touchscreen Support
New gestures permitted make navigating with touch much more intuitive
✅
✅
Security and Windows Updates
Faster download and installation of updates as well as more frequent updating to eliminate security concerns
✅
Lots more Widgets
Photos. News. To-dos. Weather. Widgets  and many more help you find content that matters to you
✅
Windows is the worlds most familiar and commonly experienced operating system in use – offering more security for your device, with safety features as standard such as Windows Hello and always-enabled free updates. PC Gamers experience the best-in-class gameplay with Broadcast and Game Mode. It's a built-in app and features include 3D creation, photos, music, movies, emails, maps, and more – Windows 11 brings you more creativity and productivity than ever before.
Windows 11 is extremely Universal – designed to go with you seamlessly from one device to another. It's fast, responsive, simple versatile, easier and ever to do things. 
Windows 11 combines the familiarity of the Windows you already know and adds great improvements and features you'll love. It's Fast, and efficient to boot up and resume quickly. And Windows 11 has more built-in security features than ever to help protect against malicious software.
Multi-tasking like a master, just got easier, with the ability to snap four things on the screen at once. Work projects became less cluttered. Screen getting crowded – Create virtual desktops to get more space and work with just the items you need. Plus, all your notifications and key settings are delivered on one easy-to-reach screen to make it extremely user-friendly and simple.
If you are an individual, small or medium-sized enterprise then the Professional version will be sufficient to meet all your requirements.
All in all, Windows 11 is the best-in-class operating system, for productivity, multitasking, and for everyday use on any portable or desktop pc.